Rig Leveling and alignment is where ARDY Rigging Ltd. began operations as Rocky Davis Jacking Services back in 1979.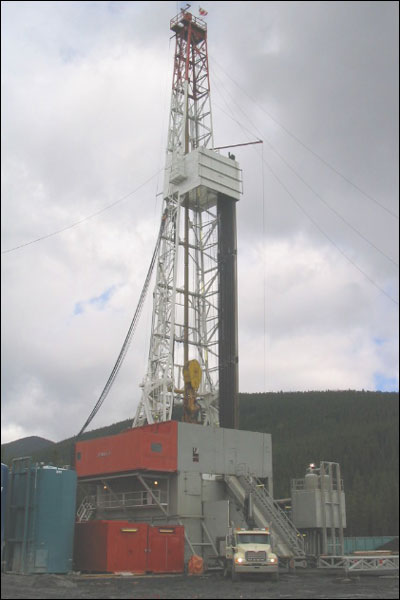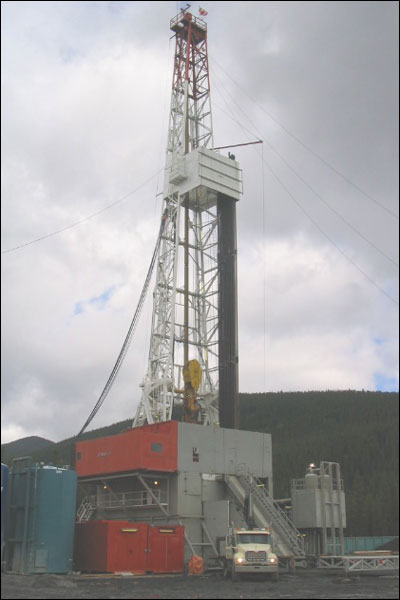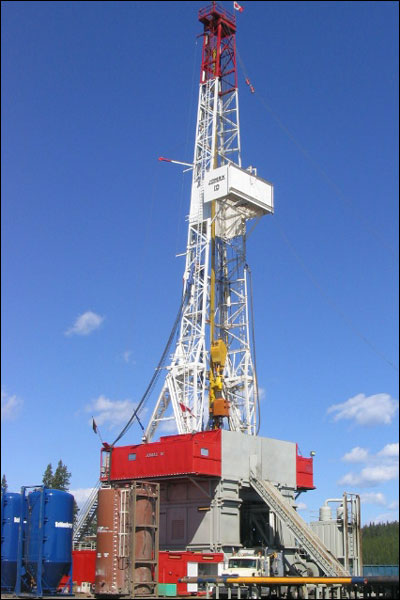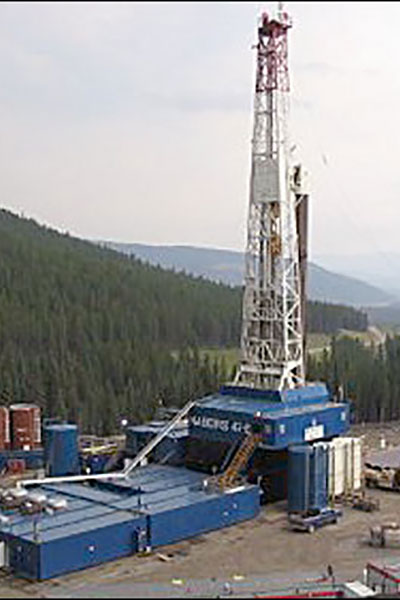 Service
The company is and has been at the forefront of the industry for years. ARDY Rigging Ltd. has developed most of the procedures and tools that are used as common practice in the industry. We regularly skid rigs for alignment as well as to lift and level the rigs. The skidding processes we have developed have saved rig time and increased safety. They can minimize or totally eliminate casing wear and wear in their B.O.P. stacks, as well as on the drilling rigs, and the rig hands. Our skid and alignment procedures do not require any outside services and do not interrupt drilling operations.
We run the largest trucks in the industry so we can provide the largest selection of tools to make every job we do as efficient as possible. The trucks all carry aluminum jacking beams as well as aluminum skid plates, and jacks. The hydraulic system is a high pressure PTO driven system which is intrinsically safe. This allows for work in all oilfield situations. Our trucks carry all the tools required for any rig leveling or alignment situation without interrupting drilling operations.
Bore Alignment
Bore Alignment is a subject that we have made a priority to make understood throughout the industry. When a well bore isn't in alignment, major costs are incurred through casing wear, lost rig time and through safety concerns. An aligned wellbore is when the crown, rotary table, BOP stack, and the first 100 feet of hole are all in line vertically. All of our trucks carry the appropriate equipment to move these rigs up, down and sideways so we can deliver you the most appropriate alignment for your drilling situation. *The key to aligning your well bore is to have the rig aligned before you cement in surface casing and cement the problems in place.* Proper alignment is necessary to maximize efficiency and safety and is critically important where any type of rotating head will be utilized.
Sales
ARDY Rigging Ltd. will provide consultation, design, source or build any lifting equipment systems or procedures you may require in your operations, our years of field experience combined with good engineering will build you a system which functions at expected levels and within all specified guidelines.
We are familiar with design and certification requirements for most countries. All the equipment or systems we design or sell will meet your certification requirements. Contact ARDY Rigging Ltd. and inquire about any of our services.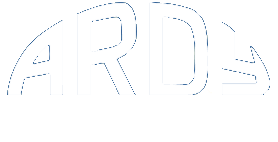 Ardy Rigging
We provide many services that include rig leveling and alignment specialized lifting, jack and roll, horizontal rigging, casing jacks, bridge repair, rentals, and consulting.